As interest rates fluctuate, your financial situation may be changing too. Whether you are looking to lower your interest rate, shorten your loan term, take cash out, or buy another home, second home, or investment property, Ideal Home Loans will refinance your current loan with ZERO lender fees on your next loan.
With EVOLVE, you gain access to a team of salary-based lending specialists who will work with you to create a personalized mortgage plan that fits your unique needs, and keep your mortgage up-to-date the market's latest changes. And the best part? You'll pay zero lender fees on your next loan.
GET ZERO LENDER FEES AFTER YOUR FIRST PURCHASE WITH EVOLVE.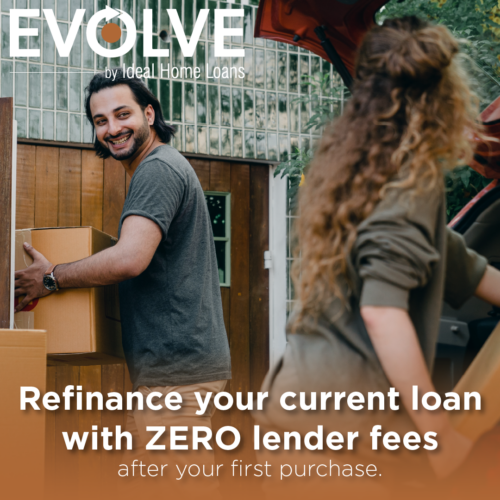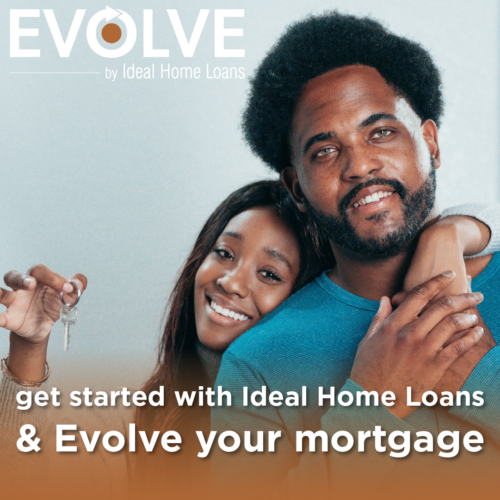 At Ideal Home Loans, we believe that your mortgage should be as flexible as you are. Let us help you take control of your financial future and get the keys to your dream home at a price you love.
So why wait? Take the first step towards achieving your mortgage goals today by talking to one of our local specialists. We'll help you navigate the complex world of mortgages and make sure you get the best deal possible today and everyday. Contact us today to learn more.
WE'RE THE PROS SINCE 2001. GET HONEST ADVICE AND SAVE THOUSANDS.
FREQUENTLY ASKED QUESTIONS
What is EVOLVE by Ideal Home Loans?
EVOLVE by Ideal Home Loans is Colorado's premier choice in mortgage lending. We work with your unique situation and offer strategies and management to your mortgage needs. We've got your back no matter what curveball life throws at you.
Who is Ideal Home Loans?
Ideal Home Loans is a Direct Mortgage Banker. What does this mean to you? When we quote you fees, interest rates, and timelines, they're coming internally from our organization so we can guarantee them and offer you lower fees, lower rates, and faster closings! With Ideal Home Loans, you can eliminate the middle man and deal directly with a mortgage banker.
I don't understand the mortgage market - can you work with me?
Yes! We offer expert guidance and experience based on whatever your unique situation is. Since 2001 we have been helping thousands of families not only get in the home of their dreams, but save thousands of dollars while doing so.