Improving curb appeal doesn't have to be difficult. When the time comes to sell your home, however, overcoming the stress and finding the right ways to captivate your potential buyers can take a little effort. Here are a few ways you can make it happen more easily: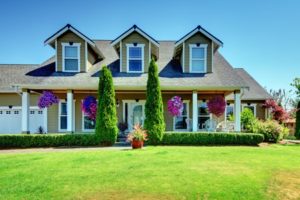 Before doing anything else, consider the benefits of fixing any problems relating to the functional aspects of your home. Does your patio need repairs? Do you have to paint the home's exterior? What about your walkways? Do they need to be fixed? Look around to see what you have to start with.
Another good tip would be to plant a vegetable garden. Aside from being beautiful, vegetable gardens add diversity, and they also show how busy you are around the garden.
Set up an outdoor kitchen and dining area. Guests and buyers will love this, not only because outdoor kitchens are in vogue, but because of the obvious advantages that buying a home with an outdoor kitchen might have.
Curb appeal depends a lot on your ability to capture the client's attention in those first few seconds. Consider decorating your fence with flowers, setting up a set of stylish lighting fixtures and replacing your old gate with a brand new one.
Finally, a good home is nothing without an impressive entrance. Clean your walkway and replace your door with a stylish and imposing steel or solid wood alternative.
If you are selling your home in hopes of moving to a new home, make sure you are working with a trustworthy Denver mortgage company and have your finances clearly in order for new home buying opportunities.