Whether you're planning on moving to Colorado or you've already taken the first steps in your endeavor to start your own real estate investment business, keeping track of the local Colorado real estate climate is extremely essential to your success. This is especially true since the 2018 climate has brought new changes that you'll definitely want to hear about.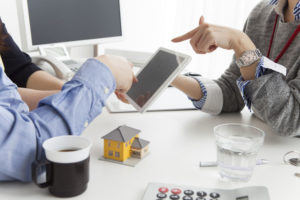 Denver and the northern Front Range have been among the most significant areas for real estate investors to connect with. Here, 2018 and the first part of 2019 will likely bring investors the most yields, as home prices are going up and they seem to be holding steady in their increase overall. Even though Denver mortgage rates have been on the rise, the real estate climate has stayed very healthy.
 The increase is felt in cities like Boulder and Colorado Springs as well, but not as profoundly. For homeowners, Colorado Springs is one of the best places to settle, since median home prices here are still 36% lower than in Denver. At the same time, however, the rental market in Colorado Springs has seen a surge in demand that increased steadily after Colorado legalized the use of recreational marijuana.
 All in all, the real estate climate in Colorado for 2018 and 2019 is looking bright for investors, and with more affordable houses and apartments being built this year, the cost of an average-size dwelling is still expected to remain stable enough for people to stay interested.