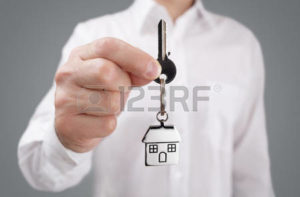 Are you considering a VA loan? The loan offers provided for veterans and service members by the Department of Veterans Affairs (VA) can bring you the home you've always wanted with no down payment, a low interest rate, a limitation on buyers' closing costs and many other benefits. You may be eligible for a VA mortgage loan in the following instances:
If you served at least 90 consecutive days in the military during wartime, then you can already be sure that you'll be eligible to get approved for any of the available VA loan offers out there.
Veterans who have served at least 181 days during peacetime can also count themselves among those who are able to obtain a sure approval for VA mortgages.
If you were in the National Guard or Reserves, you can also benefit from VA offers, but only after 6 years of service.
Finally, you might be the spouse of a service member who has died as a result of a disability that was service-related, or in the line of duty. In this case, you are fully eligible to get a VA mortgage loan.
It's important to remember all these details before you consider getting approved for a VA loan. Consult with an
in the know mortgage broker Denver professional and you may find that many of the available mortgage offers that are backed by the United States' Department of Veteran Affairs can be extremely advantageous. Look to see if you qualify and get into your new home soon!