The American Government has long sought to treat veterans fairly and compensate them for their years of service in the interest of home security. For this purpose, many organizations and institutions have been funded whose sole purpose is to provide veterans with viable financing solutions.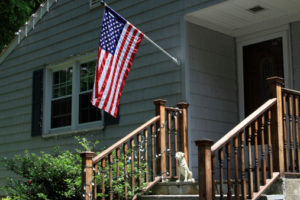 One of the best places to find good financing options for veterans is the Department of Veterans Affairs' Veteran Entrepreneur Portal. If you're really looking to get your business to take off, this is the perfect place to connect with a variety of federal services that can make your opportunities to access advantageous financing resources a lot more promising.
The Military Reservist Economic Injury Disaster Loan program is yet another initiative designed to help out veterans who really need it. If you're a military reservist leaving to serve your country overseas, the program is designed to help you gain access to low interest loans that can help rebuild your small business once you get home.
Finally, you're probably already familiar with the well-known VA loans. The United States Department of Veteran Affairs (VA) facilitates these mortgage loans to help veterans who have served at least a minimum amount to buy affordable housing. The mortgages typically require no down payment, and their interest rate is remarkably low as well.
Several other good options also exist for getting an affordable loan as a veteran. Ideal Home Loans, a seasoned Denver mortgage company, can give you expert information regarding all your mortgage options.