The Colorado market has been changing considerably in the past few years. With a focus on expanding the local industry, increasing production and bringing in a larger number of higher paid jobs, the real estate market has felt this shift probably more than any other industry or market in the area.
The top most sought out cities to move to in Colorado are Denver, Colorado Springs and Boulder. Here you can find some of the highest rated jobs, as well as safe neighborhoods that have been enhanced by growing construction trends.
New homes and apartment buildings are constantly being built here, and real estate investors are growing in numbers, so the local real estate market is more competitive than ever. The main focus is to invest in high end real estate properties, whether commercial or residential, enhance them with the latest in innovative home improvement technologies and renovation techniques, and rent them out to tenants looking to move to Colorado to find a better job.
Although the rent in Colorado is quite high, especially in the Denver and Colorado Springs areas, many people still prefer to rent or to find options such as rent to buy.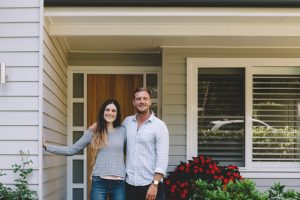 If you are interested in exploring buying a home,
you may qualify for FHA loans in Colorado. Consult with the experts at Ideal Home Loans today.