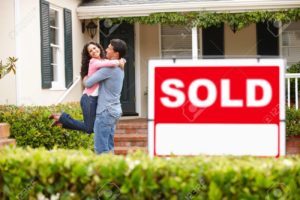 FHA loan Colorado opportunities are available for first time home buyers. Whether you're interested in buying your new dream home, or you're just now researching some of your options for getting a mortgage in the next few weeks, this should be at the top of your list among the most practical and beneficial offers to consider.
What makes FHA loans special? FHA mortgage loans are essentially mortgages that are issued by the Federal Housing Administration (FHA). They are considered to be an excellent choice for first time home buyers, who can even get down payments as low as 3.5% despite having credit scores lower than 600.
The great thing about FHA loans is that your credit score can be as low as 500, and you'll still have a good chance to get approved – even though the down payment required will be significantly more sizable in this case. Also, if you're looking for assumable mortgage loans – which are basically mortgages that the buyer can assume, if you decide to sell the house – then FHA loans are again among your top choices.
If you're a first time home buyer, or you're interested in a mortgage you can obtain even without having an excellent credit history, then you should definitely check out some of the best FHA loan Colorado lenders offer.