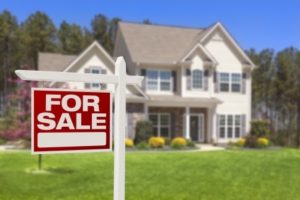 If you want to sell your home, there are a lot of different objects and items you can consider selling or getting rid of. Do you have an old couch you no longer need? Maybe you want to get rid of an old, broken chandelier or a large armchair that used to take up a lot of space in the attic.
For a lot of these items, you'll find you won't have much space left, especially if you're moving to a smaller home. As a result, making sure you get rid of them or sell them is essential prior to the time the moving van arrives.
First, as mentioned, old furniture that you don't need anymore should be discarded. If the furniture is still overall in good shape, you could try selling some of it at a garage sale. Otherwise, it's OK to just pay the moving company to help you get rid of it, or to donate it to someone who might need it.
Old electronics or appliances you no longer need, as well as any devices that are too large or too difficult to set up in your new home should also be discarded. In most cases you can sell those to a neighbor or to a repair technician who requires replacement parts.
Good luck selling you home! When you are ready to purchase another home, make sure to employ quality Denver mortgage lenders for up to date mortgage services.