Colorado mortgage rates have been on the rise during the past year. However, their stability and their comparatively low value still makes them quite a good prospect when it comes to anything from buying a small home to engaging in commercial real estate investment. The following facts should be considered before you go on with this course of action:
Daily mortgage rates have to be considered in the context in which they are provided. Most websites will present you, for example, with a 4.2% rate on a $300,000 home loan with 20% down and a repayment period of 30 years. For a faster repayment period or a smaller loan, the rate will also go down.
Colorado mortgages are heavily influenced by credit scores. However, there are many lending institutions that can provide you with an affordable interest rate even if your credit score is only around the 600 mark.
Colorado mortgage rate trends are typically among the most stable in the country. You'll rarely see them drop or increase more than a few tenths of 1% over a period of 6 months.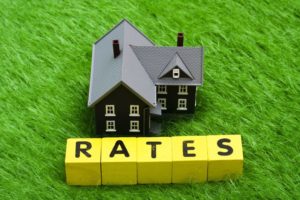 If you want to find out more about Colorado mortgage rates and rate trends, your best option is to look up real estate websites and the official websites of banks and financial institutions that are available in your area. Simply calling or going down to a few of your local banks to ask and compare rates is also an excellent option.