If you heard of reverse mortgages in the past, you probably also know that they can be somewhat tricky and less conventional than a regular mortgage. If you're thinking of getting a reverse mortgage, you will have to wait until you're over 62 years of age and your home has already built enough equity.
The simplest definition of a reverse mortgage is as follows: a mortgage loan offered against the value of your home for which you don't have to make any repayments – either principal or interest – while you (as the owner) are still alive and residing at the property in question.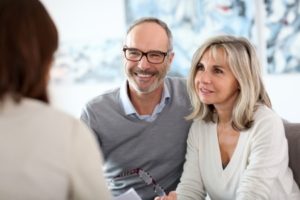 Now, there are many important details to remember about reverse mortgages. Aside from the fact that you can only get them in the later years of your life, it's also true that the reverse mortgage works differently compared to a regular mortgage, allowing you to use your home's equity for cash, instead of building equity by making payments.
Typically, the mortgage amount is given either in a single lump sum, as cash advances, as a line of credit or as a combination of any of these options. Also, it's worth mentioning that the total amount cannot be higher than the total value of your home, although you technically could get paid more if you "outlive" the loan.
If you are interested in finding out more about reverse Denver mortgage rates, call Ideal Home Loans for experienced and knowledgeable customer home loan support.