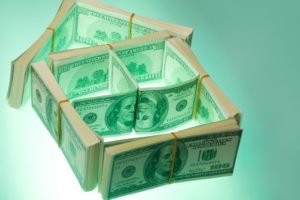 Are you thinking of investing in real estate? Looking to find the best properties to get the most yields? In many cases, this prospect, whether you're oriented towards residential or commercial real estate, can be somewhat daunting and discouraging. However, once you know all the facts about real estate investment properties, you might have a more positive outlook on the entire business:
It's actually easier than you think to invest in real estate. You only need a basic amount of information to get started, and as long as you have your finances sorted out, there should be no problem.
Did you know that there are ways to invest in residential real estate without having any money? The easiest method is by buying a house on paper and immediately selling it to an interested buyer without actually using your own money, while still retaining a handsome commission.
Rental property is the way to go. According to experts in economy and real estate, even if your rent will decline by 50% over the next 25 years, you still have the possibility to get double the amount you pay on your mortgage.
You really have a lot of stability with real estate investments, compared to stocks, bonds and other forms of investment. Also, the price losses some might experience are not actual losses until they sell the property. As a result, you always have the opportunity to improve your returns and make your investment more and more valuable. Contact a reliable mortgage broker in Denver to begin the process.