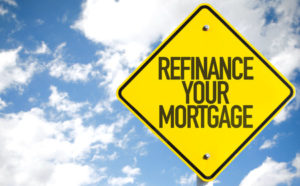 Looking for the best mortgage rates in Colorado? Mortgages come in many shapes and sizes, and there isn't a clear-cut manual as to how you can and should handle your mortgage depending on your many costs, income opportunities and other essential factors. So when should you consider refinancing your mortgage loan, and how should you go about doing that? Fortunately, experts do offer clear advice when it comes to this issue, and you'll probably like the sound of it:
Even though rates have gone up lately, most experts advise caution when it comes to evaluating mortgage rates. Do you evaluate your rates based on today's figures or future predictions? The first option is usually considered to be the best, since you're not making a gamble.
How much lower will your rate be, if you refinance your loan? This is a tricky aspect, since you'll have to evaluate a number of variables, including how much you'll save each month, what the total costs of refinancing will be and how much your monthly tax savings are.
Has your credit score gone up? Then it might be time to think about refinancing your loan. Most lenders offer remarkably good offers for potential homeowners whose credit score is higher, so be sure to take all the measures necessary to ensure that your credit score reaches a value of more than 650.