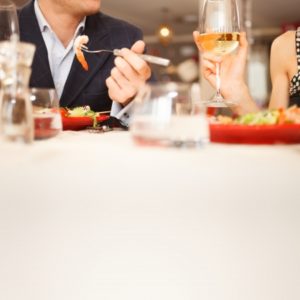 If you want a great restaurant to enjoy the finest dining options that Colorado has to offer, Denver should be the first city on the agenda. Here you can find dozens of restaurants and food places that will provide you with outstanding service and some of the best dishes that money can buy.
Consider a few of the following options:
• The Candela latin kitchen has been around for more than five years, and has established a solid reputation for itself in the heart of Denver's busiest areas. With quality, uniquely prepared Mexican and Puerto Rican dishes, they'll always have a fresh take on even the most popular recipes you might order.
• If you want the perfect mix between style and friendly service, the relatively new Citizen Rail restaurant should be your first choice. Here you can get just about any cocktail you want, along with distinctive, beautifully arranged meals and snacks that you won't find in most hotel bars.
• The Bamboo Sushi is probably the best place in Denver where you can find excellent quality seafood. Here the sushi is not only delicious, but also ethical, the chefs and staff explaining how all the fish used by the restaurant is humanely handled and caught selectively to avoid any damage to the ecosystem.
These are some of the hottest and most impressive places to dine in Denver. As you will see, there is certainly no shortage to the level of quality and the number of unique, great dining places you will find here.
Just like Denver offers some of the best dining options in Colorado, Ideal Home Loans, a premier Denver mortgage company, offers some of the best customer service home loans found in home lending. Give them a call, and let them show you what they can do to provide you with loan options best for you.